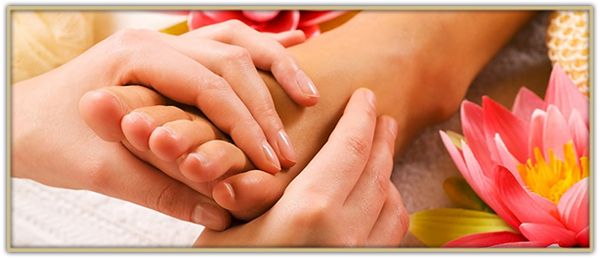 Million Dollar Foot Massage
Indulge yourself with the must have therapy everyone's talking about.
The Million Dollar Foot Massage is a soothing and relaxing treatment using the finest essential oils and lotions to ignite your senses, while sending you into a heavenly state of relaxation.
Let your body, mind and spirit unwind as we pamper your feet in a rhythmic, cheorgraphed fashion. Experience a Million Dollar Foot Scrub which will exfoliate and reneew your precious feet. This treatment will leave you feeling like a million bucks, rested, refreshed and rejuvinated.